Something Powerful
Tell The Reader More
Courses
View our latest course offerings
[NEW]

Instructional Design for Chat-based Learning
Duration: 4 hours
Format: Online via Zoom
Recommended for:
Educators and instructional designers who are looking to create an interactive and engaging learning experience via chat
Teaching is not just about content; it's about connection. To paraphrase the way that Nerantzi and Beckingham (2015) characterised the ongoing evolution of digital pedagogy, novel approaches are necessary for successful teaching and learning in the digital age. Firstly, we need to connect and communicate with students in innovative ways. As educators, we need to feel comfortable curating our curricula via new tools and platforms to meet our students where they are. We also need to leverage digital capabilities in service of our emerging digital pedagogy in ways that foster collaboration and creativity.
Join us for this novel workshop on how you can effectively design chat-based learning for your students. This workshop will include a practical, hands-on session where you will build a chat-based learning course.
Agenda:
Introduction to chat-based learning

Building knowledge bases for learning conversations

Instructional design approaches to chat-based learning

Learning activities in a chat-based environment

How to assess learning efficacy

Hands-on course design

Discussion and review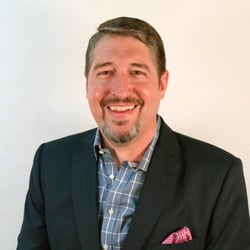 Meet Dr Jim Wagstaff
Co-Founder and Chief Learning Officer, Noodle Factory
Jim has extensive experience in education, particularly in the areas of developing multi-faceted learning programmes, instructional design and learning innovation. He is a lifelong learner and has received his master's and doctoral degrees from the University of Liverpool (UK) where his research covered specific challenges and opportunities in business-to-business sales and marketing.