The evolution of the internet has brought us to the brink of the fourth industrial revolution, which will fundamentally alter the way we live, work and interact with one another. How did we get here? More importantly, how will we navigate this digital world and how will it impact the business?
The course objectives are to
Gain practical understanding of technological influences and key concepts in the digital economy

Be aware of the different technologies, the potential impact and opportunities

Understand who are the key innovators, their story and operating models

Gain awareness of current trends, and predictions for the next 5-10 years
Awesome stuff you will receive from this workshop:
Small class format (maximum of 12 attendees per workshop)

Blended learning - Digital, on-demand supplementary courses so you will always get the latest information

Get full access to Manager 365 online library

Mentoring - 'Ask a mentor' anytime you need
CLASS RUNS ON THE 1st MONDAY OF EVERY MONTH
9am - 6pm
Price per participant: S$699
Course Outline
Introduction to the digital economy

Infrastructure and Devices

Internet of Things

Smart devices, homes, cities and factories





Data Science and Business Interactions

Data analytics and big data

Digital wallets, cryptocurrencies

Social Evolution and the Changing Consumer

Trends and Predictions
Feel free to contact us at marketing@jamfactory.net if you have any questions.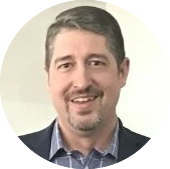 Jim Wagstaff
Managing Director
Jim has been a part of the information technology sector for more than 25 years and has had the opportunity to manage diverse businesses in many different parts of the world while serving in various roles at companies such as Hewlett Packard, Dell, and Brocade Communications. He loves working with clients to help them identify their business and learning objectives and recommend strategies. He has designed many training programmes for different customers across various industries.
Register Your Interest Now