If you are a working professional, chances are you have to deliver presentations from time to time. Whether it is for a customer meeting, internal presentation, or to a large audience, there is a specific set of concepts and guidelines you can follow to ensure that your message is delivered effectively every time.
The course objectives are to
Understand the core skills needed to deliver effective and powerful presentations

Learn how to design your content by using 3 different framing techniques

Harness your voice and body language to engage your audience

Analyse your presentation skills and identify areas for enhancement
Awesome stuff you will receive from this workshop:
Small class format (maximum of 8 attendees per workshop)

Digital, on-demand courses. Get full access to Manager 365 library.

Video recording of yourself delivering a presentation

Mentoring - 'Ask a mentor' anytime you need.
CLASS RUNS ON THE 2nd TUESDAY OF EVERY MONTH
9am - 5pm
Price per participant: S$599
Course Outline
Core Presentation Skills

Introduction to the core skills needed for effective presentations.



Destination Planning

Plan for the destination of your presentation

Understand what key questions you need to ask yourself when preparing for any presentation





Presentation Design

Understand the different framing techniques

Use the framing techniques to design your presentation effectively

Delivering Powerful Presentations

Harness your voice to your advantage

Using body language effectively to engage your audience

Analyse your own live presentation and gain insight on improvement areas
Feel free to contact us at marketing@jamfactory.net if you have any questions.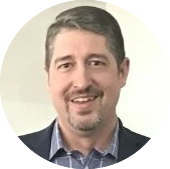 Jim Wagstaff
Managing Director
Jim has been a part of the information technology sector for more than 25 years and has had the opportunity to manage diverse businesses in many different parts of the world while serving in various roles at companies such as Hewlett Packard, Dell, and Brocade Communications. He loves working with clients to help them identify their business and learning objectives and recommend strategies. He has designed many training programmes for different customers across various industries.
Register Your Interest Now