To many non-finance professionals, the topic of finance might seem somewhat foreign. Yet, it is often important for any working professional to have a basic understanding of key financial concepts so as to be more effective in their roles. This course is perfect for anyone who wants to gain a good foundation on financial concepts.
The course objectives are to
Learn the key financial functions throughout the organisation

Gain knowledge on key financial information contained in financial accounts

Learn how to use financial analysis as part of your decision-making process

Recognise the importance of budgeting in achieving business success

Be able to read, understand and use information found on key financial documents
Awesome stuff you will receive from this workshop:
Small class format (maximum of 12 attendees per workshop)

Digital, on-demand courses. Get full access to Manager 365 library.

Mentoring - 'Ask a mentor' anytime you need.
CLASS RUNS ON THE 2nd FRIDAY OF EVERY MONTH
9am - 6pm
Price per participant: S$399
Course Outline
Introduction to Finance

Understand why it is essential for non-finance managers to understand finance



Financial Analysis

Understand when and why financial analysis is important

Learn where to find information to perform a financial analysis

Use financial analysis as part of your decision-making process





Balance Sheets, Ratios, Cash Flow, Income Statements, Annual Reports

Understand the different key financial concepts

Learn how to read the different financial documents and apply it to the business




Business and Financial Planning

Know what to include in a financial plan

Understand what sections a business plan should include

How to prepare an annual budget
Feel free to contact us at marketing@jamfactory.net if you have any questions.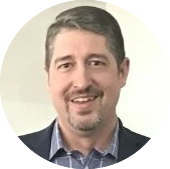 Jim Wagstaff
Managing Director
Jim has been a part of the information technology sector for more than 25 years and has had the opportunity to manage diverse businesses in many different parts of the world while serving in various roles at companies such as Hewlett Packard, Dell, and Brocade Communications. He loves working with clients to help them identify their business and learning objectives and recommend strategies. He has designed many training programmes for different customers across various industries.
Register Your Interest Now